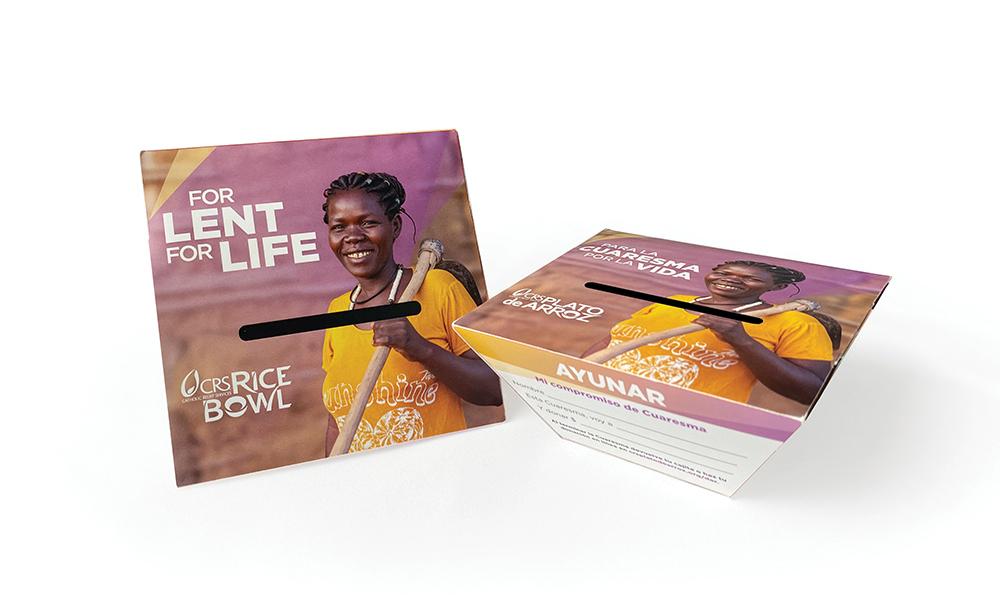 ---
Local Catholic Community Distributes More Than $14,000 to Help Food Pantries, Local Ministries
Each year during Lent, the 56 parishes in the local Catholic community participate in the Rice Bowl Collection. Donations for Lent 2022 exceeded $57,000.
Seventy-five percent of the alms collected through the Rice Bowl program fund Catholic Relief Services' development projects overseas.
The remaining 25 percent of Rice Bowl contributions are used locally to address hunger and poverty-related needs within the Diocese of Saginaw. All of these funds are used for grants; none are used for administrative costs.
In November, grants totaling more than $14,000 were awarded to support 12 nearby ministries which help the poor and vulnerable. These ministries provide food, prayer, clothing, utility bills and more to those in need.
"The Rice Bowl Grant Funding from the Diocese of Saginaw means the world to us," said Rev. Judith Boli, Pastor of St. Paul's Episcopal Church in Saginaw. [The funding] allows us to have the finances to feed people who are hungry and sometimes in desperate situations.  People in these situations are often open to forming relationships with those that may help them get out of the struggles they are experiencing.  Almost always we have the opportunity to get to know them and create a shared relationship, which is beneficial to both."
"Each year, Catholics from parishes across the Diocese give very generously to the poor," said Lori Becker, Coordinator of Diocesan Outreach. "Their generosity is a blessing to those who are struggling in our communities."
---
Funds from the 2022 Rice Bowl Grants were shared with the following ministries:
St. Gabriel Parish Food Pantry, Auburn
Our Lady Consolata Parish Christian Service Team, Bay City
St. Christopher Parish Food Pantry, Caro
All Saints Parish Food Pantry, Bay City
Society of St. Vincent de Paul, Bay City
St. Elizabeth of Hungary Area Food Pantry, Reese
Assumption of the Blessed Virgin Mary Parish Stitch & Prayer, Midland
St. John Paul II Parish Food Pantry, Saginaw
First Presbyterian Church Ecumenical Food Pantry, Saginaw
St. Agnes Parish Outreach/Food Pantry, Freeland
Mayville Area Share Shop, Mayville
St. Paul Episcopal Church Feeding Ministry, Saginaw