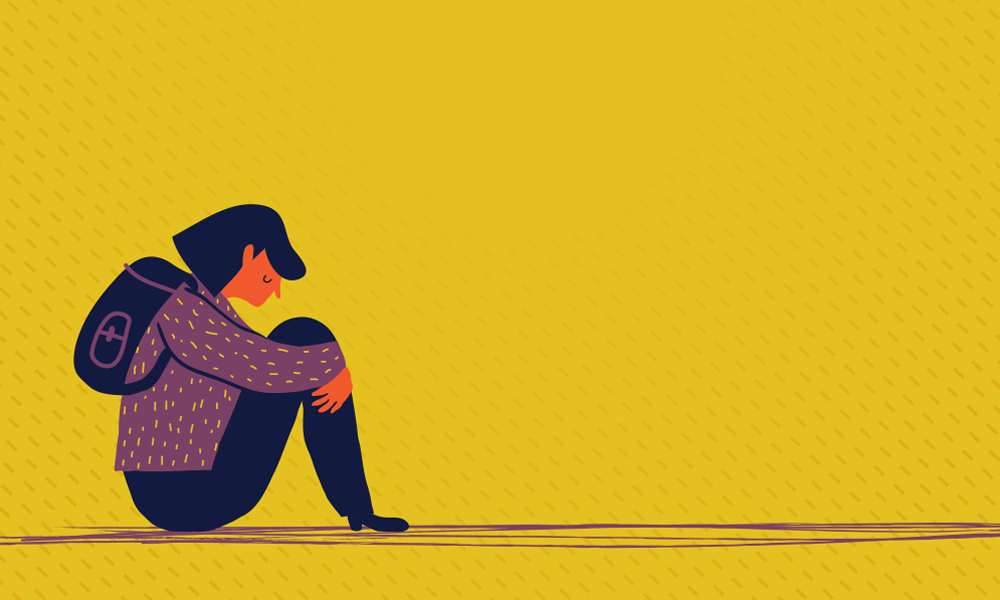 Image by Getty Images/Anna_Isaeva
---
Waste some time
With school, sports, social media and everything else we have going on, it can be hard to stop and just be. Someone once said, you are not a human doing, you are a human being. In the midst of your daily busy-ness, do you have time and space to stop and "be"?
Just be
In terms of the world, stopping what we are doing to just "be" can sound like a giant waste of time. It's important to remember that God wants us to do good things daily, but Christ also taught us to first and foremost spend time with the Father. Jesus models this time of being with the Father in Scripture whenever he takes time to go and pray. To the world this may sound pointless. Time to "be still" makes us no money, gives no prestige or fame and doesn't check off any of our to-do list boxes. Yet this call to be still is written on our hearts and necessary for the Christian life.
Who's in control?
So what does it mean to just stop and "be" in the midst of our busy schedules? God the Father, who reveals himself as Yahweh, I AM, in the Old Testament, is being itself. He calls us to a real relationship with him and to intentionally stop, pause and spend time with him as a loving Father. In Psalm 46 we hear, "be still and know that I am God!" This psalm reminds us that in the midst of anxiety, storms and conflicts God is victorious and in control. When we take time to stop and be in God's presence, we are reminding ourselves of who God is and who we are as his beloved sons and daughters.
Gift of peace
Jesus tells us in the Gospel of John: "Peace I leave with you; my peace I give to you. Not as the world gives do I give it to you. Do not let your hearts be troubled or afraid." (14:27) Christ is the Prince of Peace and whenever we stop to be with God, he wants to pour out his peace and his grace upon us. The peace we find when we stop and "be" is not the peace of this world. God's peace isn't something we achieve or accomplish, but is a free gift even in the face of stress or anxiety. When we take time and practice being with God, we receive real grace from him as a loving Father.
How to "be"
So how do we just "be"? Might sound like a silly question but it requires some thought and intentionality. Being requires that we know that God is our loving Father and that he wants to be with us. This practice involves planning time for quiet prayer as Jesus did, reading Scripture (God speaking to us), listening for God's voice, and staying in the present moment knowing that God is there. These moments are simple, but they are powerful! Like any real relationship, the practice of being with God takes time, intentionality and a gift of self to God amid our busy schedules.
In the midst of school, friends, scrolling and the general busy-ness of life, risk "wasting some time" to be with your loving Father. Our Father and creator has made you for a real relationship with him – a relationship that brings peace, understanding and strength in the storms of life. God calls you to just be, right now, and to know his love and plans for you today.
---
Adam Cross is a licensed marriage and family therapist in California, and he worked as a youth minister at his local parish for 8 years. Adam loves to integrate the Catholic faith into his therapy practice.