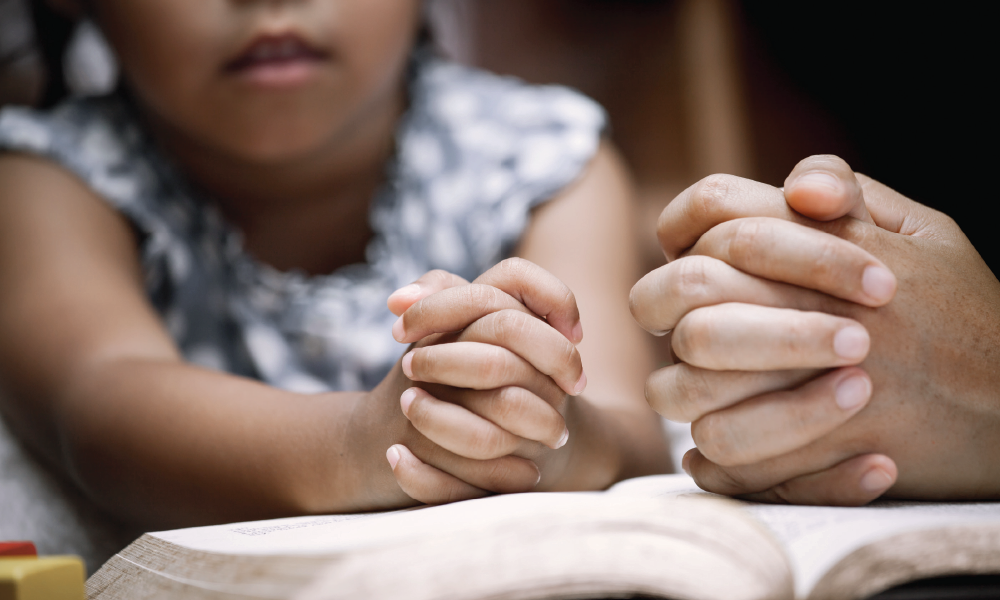 Photo by Getty Images/Sasiistock
---
Continuing to live the fruits of the Spirit
"The fruit of the Spirit is love, joy, peace, patience, kindness, generosity, faithfulness, gentleness, self-control." (Gal 5:22-23)
As we turn the next page of the summer calendar, let's dive in to three more fruits of the Holy Spirit and ponder how we can live the fruits of faithfulness, peace and patience. Although our focus is helping our kids grow in these virtues, they will help all of us grow in holiness.
Faithfulness: This is the ability to be dependable, loyal and trustworthy in our relationships with God and with others. This is the fruit that helps us make the sacrifices we need to serve others and be a person others can count on. Begin by sharing stories of God's faithfulness such as the Flood, Abraham and Sarah, the Exodus, or Ruth and Naomi. Practice this fruit by making simple promises each week and holding each other accountable for being faithful to them. Notice when people in your family put another person's needs before their own. Develop daily, dependable habits of prayer and devotion to reinforce your family's faithfulness to God. During dinner or driving time, talk about the moments or events in your day where you noticed God's faithfulness to you and your family.
Peace: We are reminded each time we go to Mass that peace is God's gift to us and that he invites us to share it with others. Peace isn't simply the absence of chaos, but rather the ability to turn to God in times of worry, struggle or conflict. Like the other fruits of the Spirit, it is a God-given gift, not something we need to manufacture. The first step to a more peaceful life is simply asking for an outpouring of peace. As our world gets busier and louder, it becomes more crucial to help our children practice this fruit. Peace comes in the stillness and quiet, so turn off the noise and settle in to some quiet each day. Engaging in hobbies such as painting, writing, puzzles or slow walks in nature can help children experience the difference peacefulness can bring. Sibling conflict is a great arena in which to model conversation and actions that are peaceful. Helping kids learn to talk through a conflict or take some quiet time to pray and think before diving into solving it encourages harmony. Modeling peace is essential, so make sure you are taking some time to slow down, quiet down and ask the Father to bless you with his peace so you can share it with others.
Patience: We are an "on-demand" society and we don't wait well. Although today's technology allows kids to have instant access to so many things, God works in his own time. Waiting on the timing and plan of the Father demands patience, so practicing this fruit of the Spirit has eternal benefit for sure! Scripture is a good place to begin because it is full of stories of faithful people who waited for the Lord. Modeling patience out loud is helpful too.
---
Sheri Wohlfert is a Catholic school teacher, speaker, writer and founder of Joyful Words Ministries. Sheri blogs at www.joyfulwords.org.