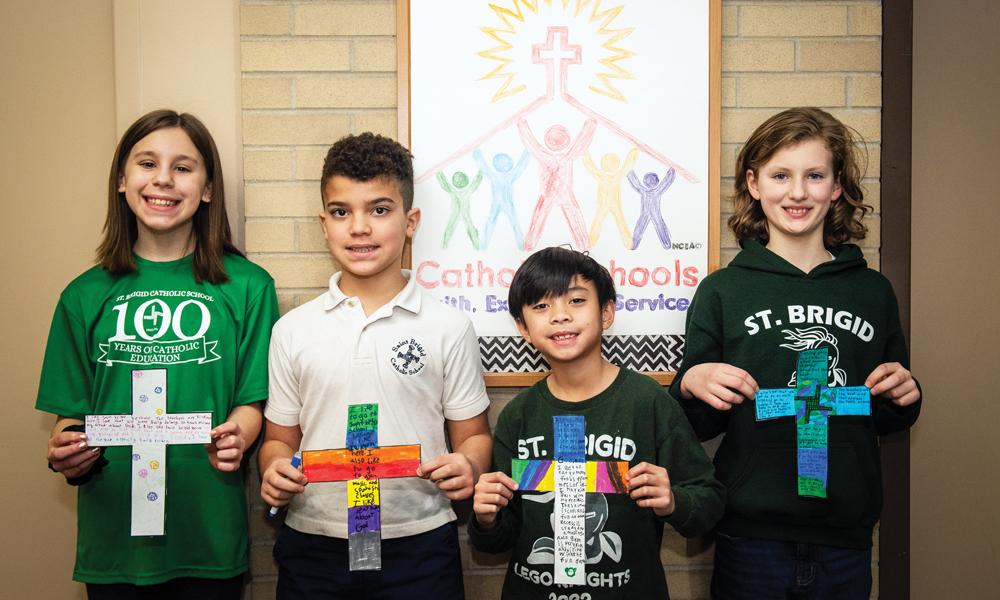 ---
Catholic Schools Week - 2023
For students across the Diocese of Saginaw, Catholic Schools Week was filled with both school spirit and the Holy Spirit!
From Mount Pleasant, where Sacred Heart Academy families enjoyed a carnival filled with games and fun to Harbor Beach, where Our Lady of Lake Huron welcomed Bishop Robert Gruss for Mass and a school tour, each of our 12 Catholic schools hosted exciting events to celebrate Catholic Schools Week.
"Catholic Schools Week provides our school families with the opportunity to celebrate what makes our schools such unique and special places for students to learn and grow," said Cormac Lynn, superintendent of Catholic schools.
Each year, Catholic schools across the country celebrate this special week beginning the last Sunday of January. Catholic Schools Week is a nationwide celebration of the gift of Catholic education, the value it provides to young people and its contributions to our church and communities.
---
Learn more at greatlakesbaycatholicschools.com.
---
Photos from each school are available on the Diocese of Saginaw Flickr page, Diocese of Saginaw Facebook page and Catholic Schools of the Diocese of Saginaw Facebook page.