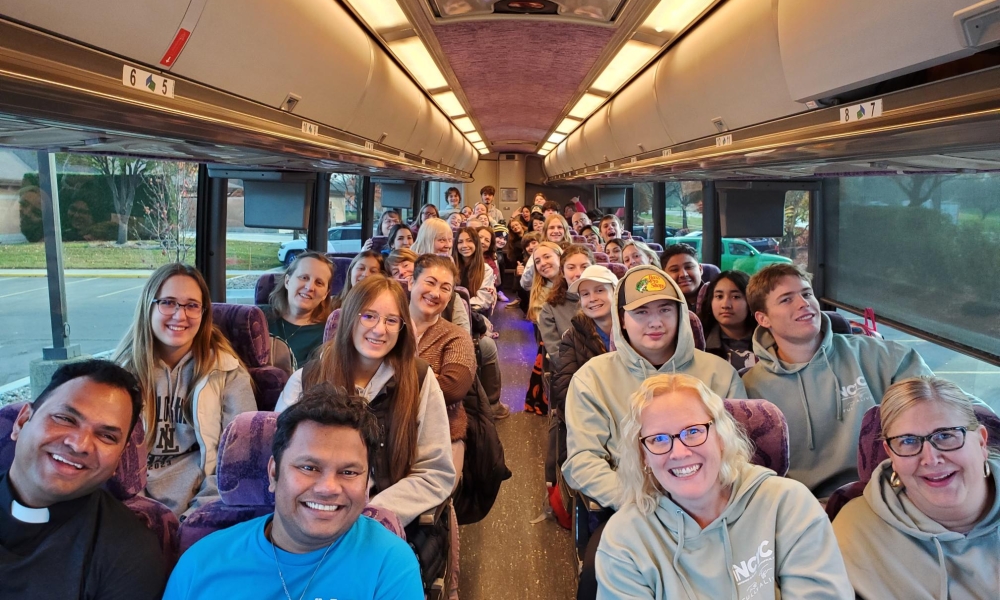 ---
110 youth and adults from Diocese of Saginaw join over 10,000 young people at the National Catholic Youth Conference
INDIANAPOLIS- 110 students and adults from the Diocese of Saginaw have joined thousands of youth from across the country at the National Catholic Youth Conference (NCYC) in Indianapolis. NCYC is an exciting, three-day experience that offers an opportunity for young people to encounter Christ, experience Church, and be empowered for discipleship.  
Youth from St. Agnes Parish in Freeland are among the many parish groups in attendance. Their director of faith formation, Kristin Bercel, is accompanying 13 other parishioners.   
"NCYC has been great so far," said Bercel. "Our kids really enjoyed the opening session which included wonderful music by the group King and Country.  They also heard a talk about faith and science, which they really liked. They even saw the musician Steve Angrisano, who visited our parish not long ago."  
"My favorite part about NCYC is meeting new people from around the country and getting to grow in my faith," said Elise L., one of many youth from St. Agnes in Freeland. "My hope is to meet more people and to remember everything I learn here. I'm looking forward to more music and great speakers! I'm super grateful for the opportunity to be here!"
NCYC provides teens and their leaders time for prayer, service, reconciliation, Eucharist, and recreation. For teenage Catholics, a sense of community helps them draw closer to Christ. In a busy, noisy world, where high school students face pressure to excel in academics and extracurricular activities, fit in with peers, decide on college majors and more, large-scale gatherings like NCYC help young people to take a step back and reconnect with God and other young Catholics. 
Little Books at NCYC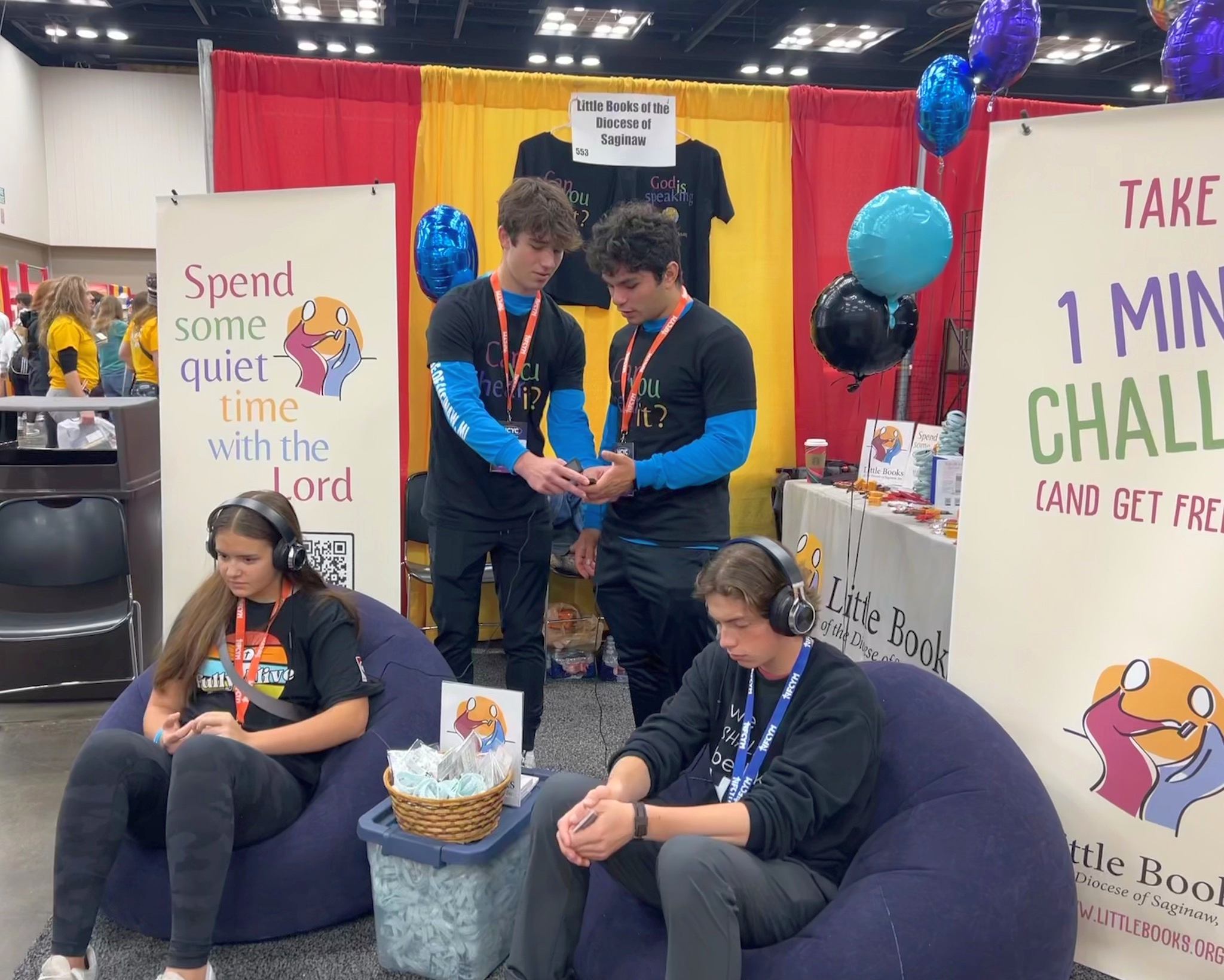 Little Books of the Diocese of Saginaw has also traveled to NCYC as exhibitors. Their booth includes a place for youth to pray in the middle of the expo. 
"We have had an overwhelming response to our one minute challenge," said Little Books Executive Director Stacey Trapani. "We've already had nearly 1,000 kids listen to a 60 second audio message, which is based on a reflection from our upcoming Little Blue Book for the Advent season."
"It's been inspiring to see so many young people embracing our challenge to 'Spend some quiet time with the Lord,' in the midst of all the shopping and exhilarating activities happening in the expo," said Little Books writer/editor Erin Carlson.
Those who participle in the challenge receive a bracelet to remind them to pray each day and listen for the Lord's voice.
The youth were thrilled to learn Little Books is also available with audio on the App Store and Google Play.
Little Books support the mission and ministries of the Diocese of Saginaw.