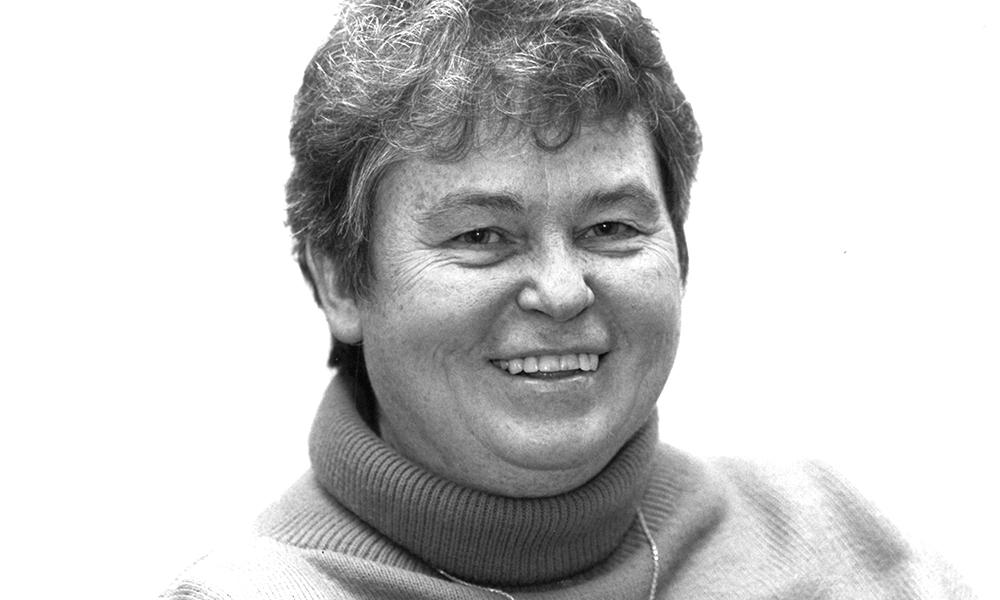 ---
Sister Roberta's Legacy of Support to Lay Ministry Continues Through Endowment
Founded shortly after Vatican II, the Lay Ministry Program of the Diocese of Saginaw was on  the cutting edge. Begun in 1978 by Bishop Francis F. Reh, Sister Roberta Kolasa and a  group of diocesan priests, the program would commission 500 lay ministers within its first 25 years.
One of the co-founders of the Lay Ministry Program, Sister Roberta, SJ, was an alumnus of our Diocesan Catholic schools, a Felician sister, a beloved teacher and theologian, and a woman proud of her Polish heritage. Her father was born in Poland and her mother was from a Polish district in Chicago. Those who were part of her lay ministry program speak of her with only the highest regard. She was recognized with the National Association of Lay Ministers Award and inducted into the Saginaw Catholic Schools Hall of Fame.
Sister Roberta graduated as valedictorian from Saginaw's Holy Rosary High School in 1956. After high school graduation, she entered the Felician Sisters' Convent in Livonia and received a BA from Madonna College. She taught at St. Christopher School in Bridgeport, where she shared her Polish heritage with her students, teaching them Polish dancing with authentic Polish attire. Sister Roberta studied in Rome during Vatican II. In 1973, Sister Roberta was among the first sisters who founded the community of the Servants of Jesus (SJ) which received the official approval of the Vatican in 1974.
After playing an instrumental role in developing the new lay ministry program, Sister Roberta was appointed the first director in 1979. She continued to be involved until her death on Sept. 25, 2013.
Sister Jo Gaugier, OP, a close friend of Sister Roberta and lay ministry team member, came to the Saginaw Diocese in 1983. The two worked closely together and were co-coordinators of the program.
"Sister Roberta was very committed and dedicated to helping people develop their spiritual life," Sister Jo said. "She had a master's degree from Santa Maria College for religious sisters in Rome and a second master's in Christian Spirituality from Creighton University."
Lay ministers serve the faithful through adult faith formation, annulment advocacy, Baptismal preparation; children's liturgy, presiding at funeral vigils, grief recover, liturgical planning, outreach to the poor, being pastoral associates and organizing worship services outside of Mass, as well as catechetical, BeFriender, homebound and nursing home, youth, jail and engagement and marriage ministries.
After more than four decades of lay ministry in the Saginaw Catholic Diocese, Sister Jo enthusiastically adds that there are still more lay ministers and more ministries yet to be named!
She also believes that "informed and formed lay ministers serve beyond church (ecclesia) and also in the world: family, society and workplace."
Another member of the lay ministry team, Carole Watters, describes the formation as a complete program that changes people spiritually and emotionally.
More than 40 years later, Sister Roberta is loved and revered by all those in the Lay Ministry Program. Many were touched by her life, including her friend and lay ministry team member Carole Watters, who established the Sister Roberta Kolasa Endowment for Lay Ministry in 2013 with the CCFMM. The fund was created as a lasting memorial to Sister Roberta for her unwavering devotion to her Catholic faith and her love and support for the Lay Ministry Program.
"Sister Roberta's commitment and dedication to helping lay ministry formation helps people in our community walk with Christ and will continue to do so through the endowment established in her memory," said Kristin Smith, executive director of the CCFMM.