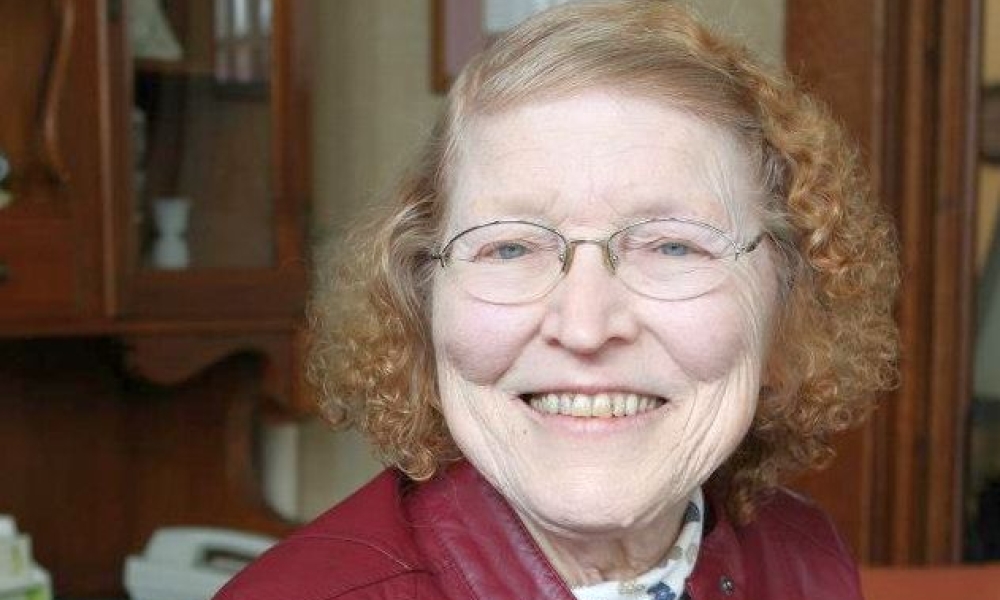 ---
Memorial Mass for Sister Marietta Fritz will be celebrated on Sept. 15
A Memorial Mass for Sister Marietta Fritz, SNDdeN will be take place on Friday, Sept. 15, 2023 at 7 p.m. at St. Thomas Aquinas Church on State Street, Saginaw.
Sister Marietta died on Aug. 12, 2023. Her full obituary can be found here.

Sister Marietta moved to Saginaw in 1984, answering the call to serve as chaplain of the Saginaw County Jail. After her arrival, Sister Marietta became a powerful source of hope for women looking for a new start in life after being released from prison, jail or rehabilitation centers.

In 1987, Sister Marietta and Sister Shirley Orand founded Emmaus House — a clean, safe, family-like environment for women who may otherwise have no place to go.

At Emmaus House, more than 1,000 women were touched by Sister Marietta's loving and dedicated service. She was known to many as Saginaw's own "Mother Teresa."
Her funeral will take place on Friday, Aug. 25 at 3 p.m. at Mount Notre Dame Chapel, 699 & 701 E. Columbia Avenue, Cincinnati, Ohio.
The video below features Sister Marietta Fritz and was produced in 2013.