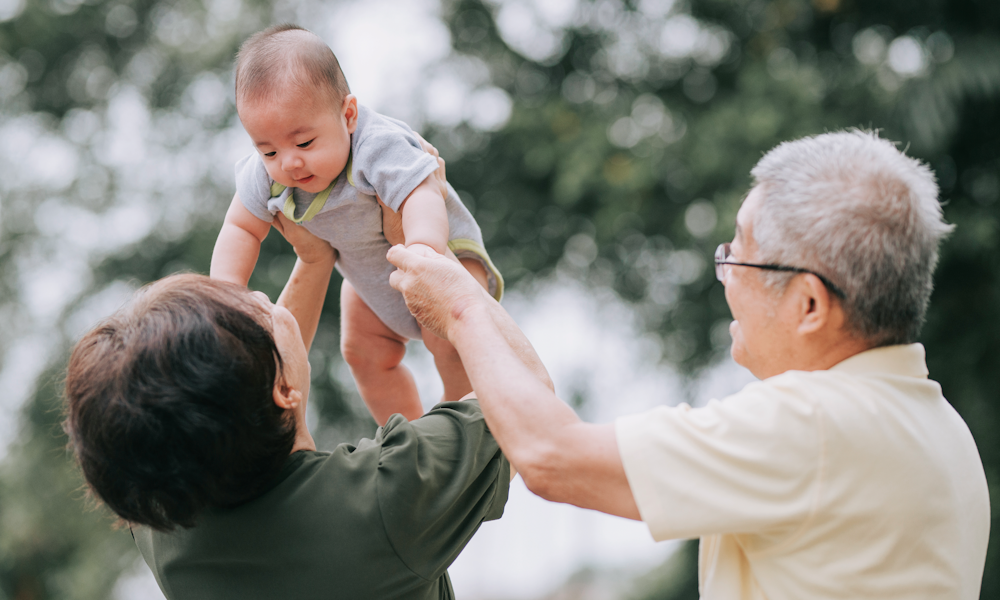 Photo by Getty Images/Edwin Tan
---
He says: Our daughter and her husband need help watching their new baby
Good child care is expensive and hard to find. I'd love to be able to provide it. Plus, we'd get more quality time with our grandchild.
She says: I'd love to help but it's too much
Honestly, caring for children wore me out the first time around. I treasure our quiet, empty nest. I don't want to be selfish, but I also don't want to feel exhausted and resentful.
---
Pope Francis once faced a similar later-in-life challenge. In his message for the First World Day for Grandparents and the Elderly in 2021, he wrote, "I was called to become the Bishop of Rome when I had reached, so to speak, retirement age and thought I would not be doing anything new … You may wonder: How can this be possible? My energy is running out and I don't think I can do much."
Despite his doubts, he generously rose to God's surprise invitation, and has been leading our Church now for more than 10 years.
But even if it's generally a good thing to be available for new, golden opportunities to be generous, especially within our Church and our families, it's also a good thing to be aware of our genuine mental and physical limitations. And maybe it's even more important to be aware – and accepting and respectful – that these limitations can vary widely between people, including spouses. That appears to be the case here.
Grandpa, it sounds like taking care of your grandchild would not only be within your capabilities, but it would also be enjoyable.  If so, great, good for you, go for it. And you'd have the added bonus of developing a special connection with your grandchild. But please don't expect or pressure Grandma in any way to have your same desires, strengths and skills. She's not you.
Grandma, that's great that you want to help out too, even if not in the way of one-on-one, all-day childcare. There are probably other things you could do, such as taking on some of Grandpa's home chores to free up his time.
Or perhaps you could give him a couple of short breaks during the day. Maybe it wouldn't be as exhausting as you're imagining. Be willing to try it out. Just be honest if it's not working. No one wants you stewing and suffering silently.
So long as the two of you, and your daughter and her husband, are all willing to make whatever generous sacrifices each of you can for the sake of your newest family member – including scaling back on any unnecessary comforts, routines and expenses – then God will reveal a plan that works for everyone.
---
Steve and Bridget Patton hold master's degrees in theology and counseling and serve as family life ministers in the Diocese of Sacramento.