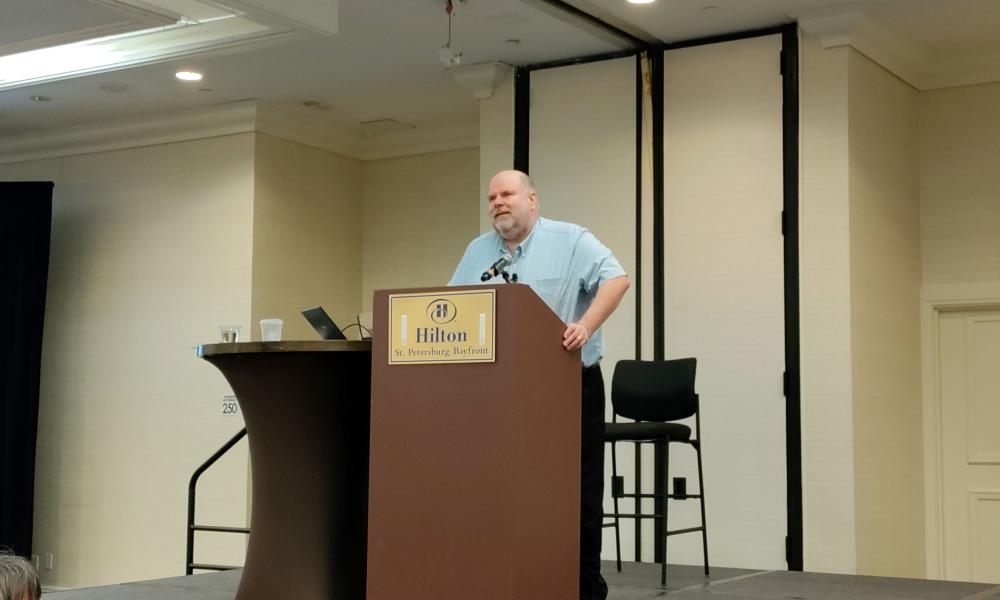 ---
Dr. Dan Osborn presents on 'Tools for Discernment' at National Diaconate Convention
Last week, Dr. Dan Osborn, coordinator of Permanent Diaconate Formation and Ministry for the Diocese of Saginaw, was invited to present on "Tools for Discernment" at the annual National Association of Diaconate Directors Convention in Saint Petersburg, Fla.. This gathering is "an opportunity for NADD members and others involved with Diaconate Formation and Supervision to come together in prayer and fellowship while hearing speakers' presentations on timely topics for the diaconate." The theme of the 2023 convention was: "Take the Grace of the Altar to the Needs of the People."
In his presentation, Dr. Osborn drew upon the Church's great teachers on discernment such as St. Ignatius of Loyola, and also offered some practical tools for helping those who feel called to diaconal service to discern God's will and to understand the interior movements in their hearts.

"It was a joy to present on discernment at this convention," said Dr. Osborn. "Most men who sense a call to serve as a permanent deacon are married, so they have to discern how the diaconal vocation fits in with their primary vocation of marriage. And those in charge of formation are also discerning to assist the bishop in his decision about ordaining the candidates to the diaconate."
Do you sense God is calling you (or a man you know) to serve as a deacon? If so, please contact the Office of the Permanent Diaconate at diaconate@diosag.org or 989-797-6662. Dr. Osborn assists Deacon Stanley Kuczynski who is the Director of the Permanent Diaconate for the Diocese of Saginaw.