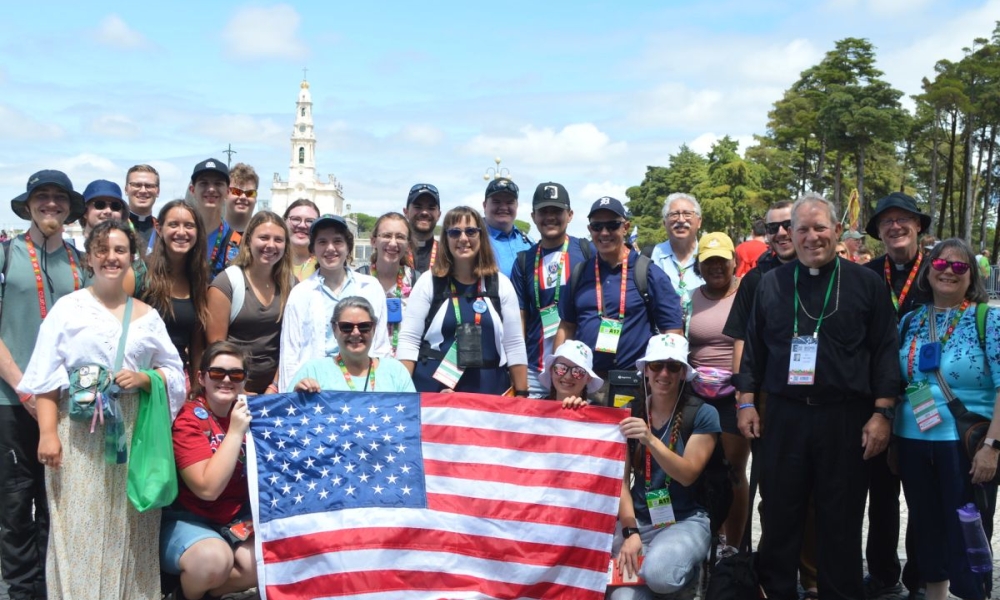 Bishop Gruss (third from right) and fellow pilgrims gather for a photo in Fatima, Portugal during their World Youth Day pilgrimage.
---
Bishop Gruss discusses healing and how the Church is alive during Ave Maria Radio Interview about World Youth Day and more 
On Monday, Aug. 21, Bishop Gruss was interviewed on Ave Maria Radio's "Epiphany" program. During the interview, Bishop Gruss discussed his recent experience at World Youth Day, healing and more.